By admin . May 01, 2019
Black Cat is proud to be the only unit coordinate with AIS-Training – a leading unit providing training courses in the United Kingdom, bring to Vietnam as well as Southeast Asia industrial market much scaffold training courses certified by CISRS (Construction Industries Scaffolders Record Scheme) – UK.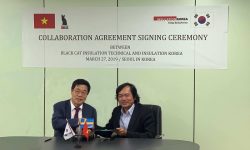 By admin . March 27, 2019
Today, March 27th, 2019, at Insulation Korea Headquarters – South Korea, the agreement signing ceremony of colaboration between Insulation Korea Co., Ltd. and Black Cat Insulation Technical Joint Stock Company was held.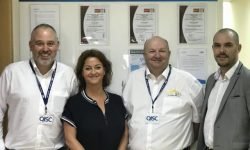 By admin . October 08, 2018
The overseas arm of CISRS the (OSTS) Overseas Scaffolding Training Scheme has once again increased it's reach in the Middle East with the addition of a newly accredited training centre in Qatar. International training provider Simian has partnered up with the QISC provide scaffolding courses at its facility in Doha.