Scaffold Supervisor
Course information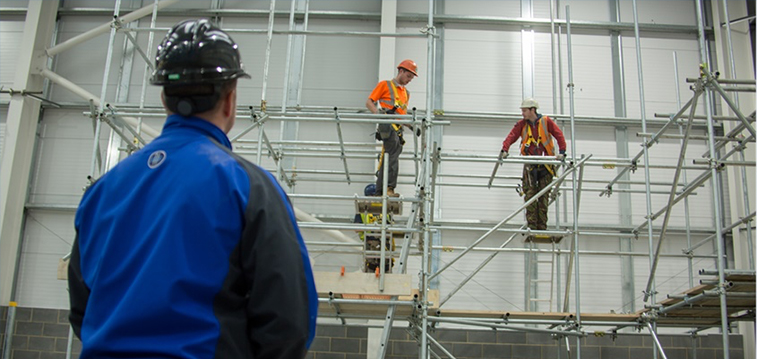 Course Specification
Attendees:
This course is aimed at those who are responsible for the supervision, direction and instruction of scaffolding operations e.g Charge hands, Foreman, Supervisors, Contract Supervisors and Management.
Maximum of 12 attendees per class.
Objectives:
To give the attendees such knowledge and skills to enable them to supervise, monitor, direct and instruct Scaffolders for scaffolding operations.
Content:
Health & Safety
International Best Practice & Industry Standards (NASC).
Health & Safety Management.
Performance Standards
NASC Safety and Technical Guidance.
Design Appreciation.
Supervisory Skills
Planning and Organisation, Materials and Logistics.
Competence and Allocating Duties.
Effective Supervision.
Commissioning and Handover.
Scaffold Inspections and Inspection Practices.
Effective Communication (including basic presentation skill, briefings and toolbox talks).
Risk Assessment
Delegates are required to undertake a project which contributes to the overall assessment.
Certification:
Successful delegates will receive a CISRS Overseas Scaffold Supervisor Certificate of Training and Record Card.
Notes:
The Scaffold Supervisor qualification requires renewal within every five years. Trainees will be provided suitable PPE to undertake practical scaffold inspection.


ONLY IN THE 4rd QUARTER


THE NEAREST COURSE COMING UP ON DECEMBER 2019

Scaffold Supervisor certificate valid for 5 years
Scaffolders, Managers, Supervisors and Site Agents
DO YOU HAVE A QUESTION?
Interested in booking this course but need to firm a few things up? Call our booking team on 84 (254) 3577450 or drop them a message using the button below and we'll get back to you.
Related courses: