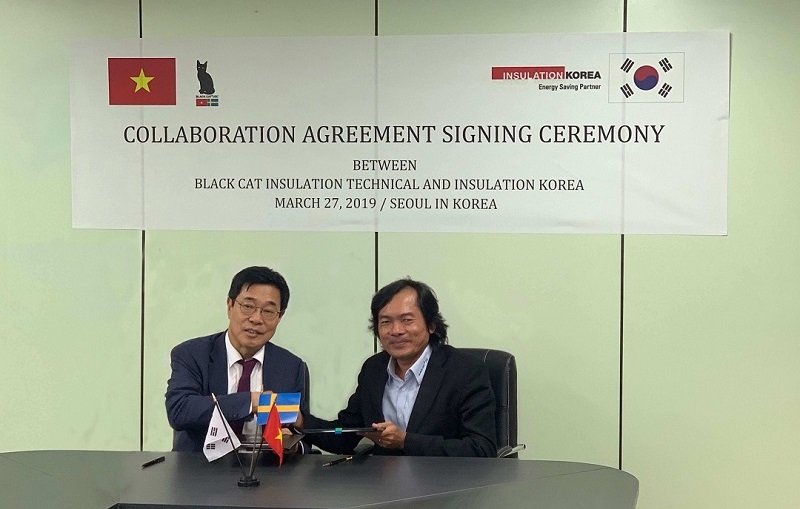 Collaboration Agreement Signing Ceremony Between Black Cat Insulation And Korea Insulation
By admin . March 27, 2019 | News
Today, March 27th, 2019, at Insulation Korea Headquarters – South Korea, the agreement signing ceremony of colaboration between Insulation Korea Co., Ltd. and Black Cat Insulation Technical Joint Stock Company was held.
Accordingly, at the signing ceremony, Leaders of the two sides agreed and reached many important agreements in supplying of high quality materials and human resources for working insulation and refractory for projects in Vietnam.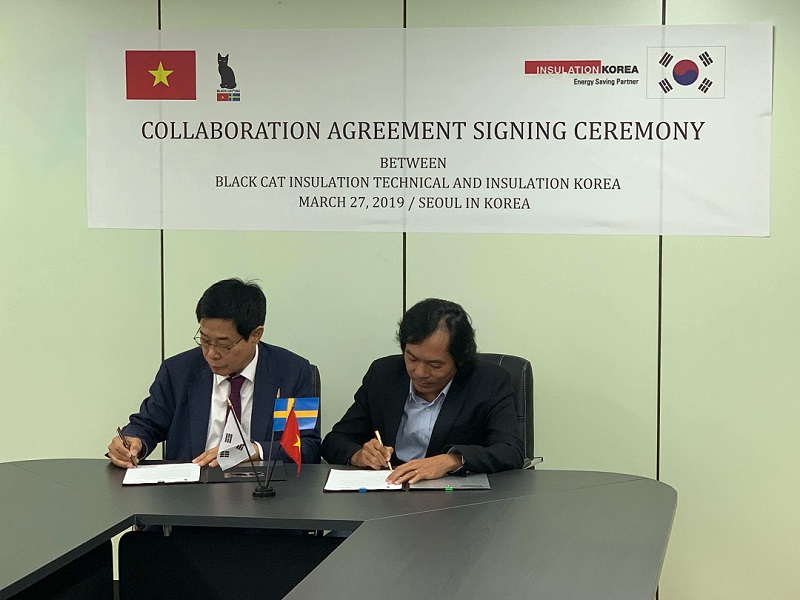 This strategic partnership is not only a stepping stone to the successful development of the two companies but also provides the industrial market with the total energy saving system with total guarantee, high technology, exellent products and perfect construction based on accumulated experience, proven performances and skilled engineering know-how. Besides, ensuring stable high quality human resources for insulation as well as meeting the demand of stable jobs in the region.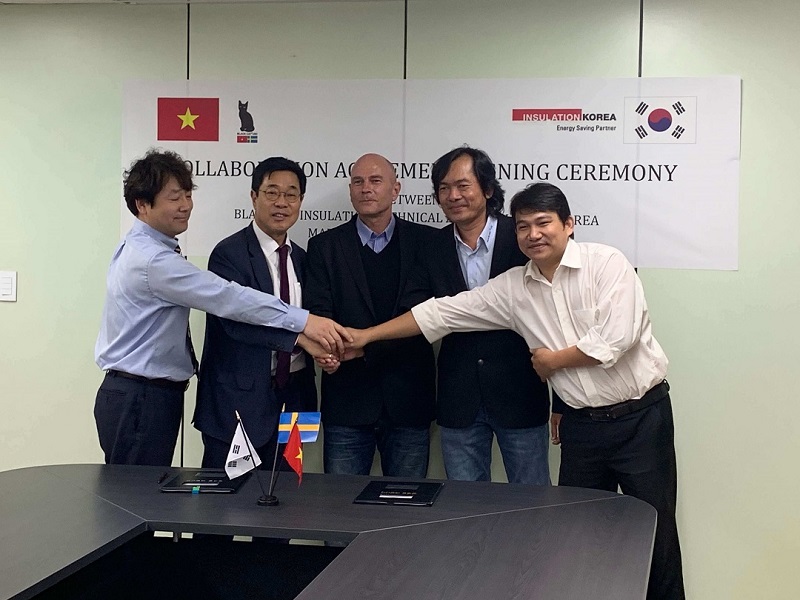 Mr. Ho Minh Kha – Chairman of Black Cat Insulation Technical Joint Stock Company said: "We are very pleased to reach this agreement with Strategic Partner Insulation Korea and wish to provide high quality energy saving solutions not only for Vietnam market but also in regional and international.
Insulation Korea Co., Ltd.
www.insulationkorea.co.kr Insulation Korea is specialized in Refractory & Insulation of high temperature industries supplying Ceramic Fiber Module, Vacuum Casting, Insulating Fire Brick, Monolithic, Refractory Castable, Fire Brick, Refractory Anchors, Multi Tube Bellows, Tube Seals and etc. Providing total energy saving solution such as Engineering, CAD Design, Construction, Supervising, Refractory  Inspection, etc. Specialized in refractory  of high temperature industries such as Boiler, Petrochemical, Iron & Steel and etc, Insulation Korea is now performing many overseas project with world top refractory makers.